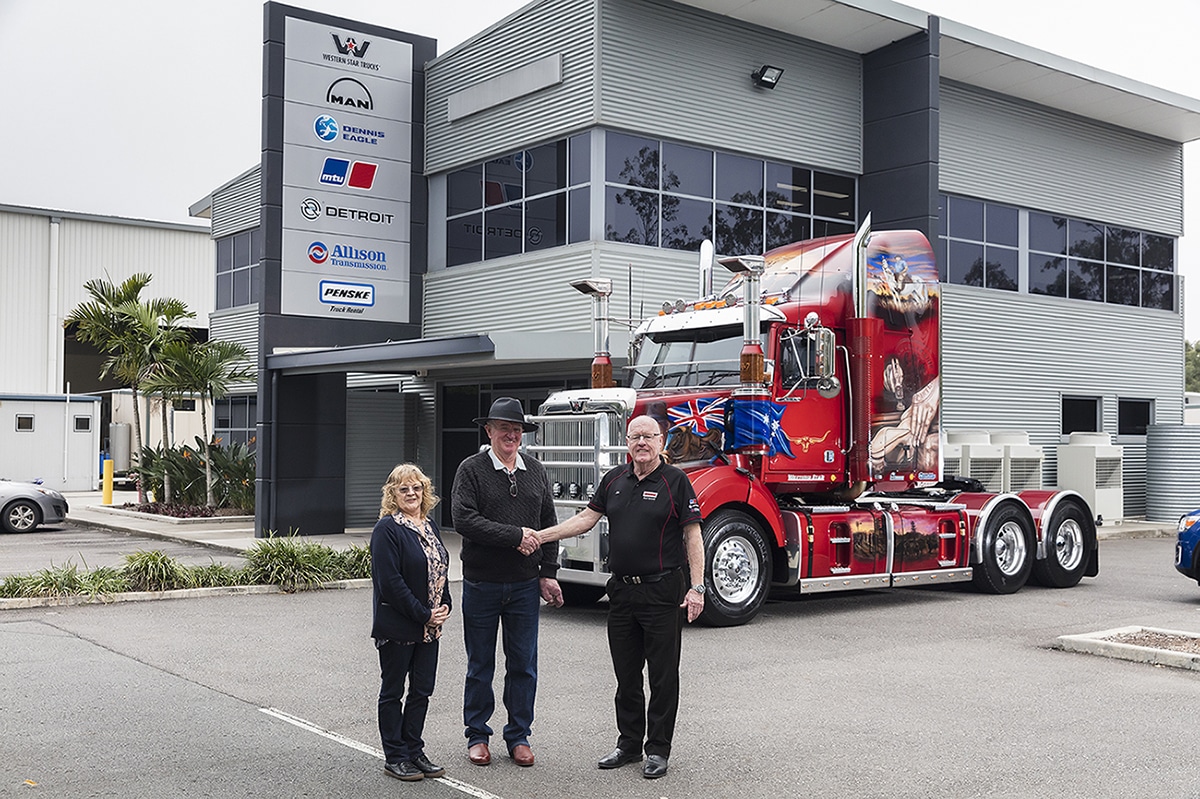 Iconic Piece of Australian History Sold
After a successful tender process, Penske Power Systems Brisbane recently sold an iconic Western Star 4800FXB prime mover to John Symes Transport.
Customised to symbolise Australia's bush culture, the truck has spent the past several years travelling the countryside attending events and visiting with passionate Western Star enthusiasts.
Sporting a unique 'Australiana' livery and interior finish, the truck was crafted as a tribute to arguably Australia's most famous rural business pioneer.
"Along with our son, Dean, we run a family-owned business and we were looking to buy a new truck with low kilometres on the clock," said John Symes, owner of John Symes Transport.
"When I saw the unique paint scheme of the truck, I was convinced! I grew up on a farm, so I was very keen on the rural imagery – the horses, cattle, the whole feel of the livery.
"My family is very passionate about Western Star. The trucks are even tough enough to stand up to the battering of the Newell Highway! The reliability is outstanding."
Having managed the tender process, Jim Wong, national used truck sales manager, Penske Power Systems, said it was fitting that the prime mover is headed to a true Western Star Trucks enthusiast.
"In speaking with John, it became clear that he and his family are true Western Star fans, so it's appropriate that such an iconic truck would join his fleet," said Jim.
"It will stand out as it makes its way around Victoria and the east coast of Australia."
The 4800FXB is powered by a Detroit DD15 560hp engine and comes complete with a range of features including a 40" stratosphere sleeper, leather seats, alloy wheels, bull bar and walk plates, LED lighting, stainless steel guards and light bar.