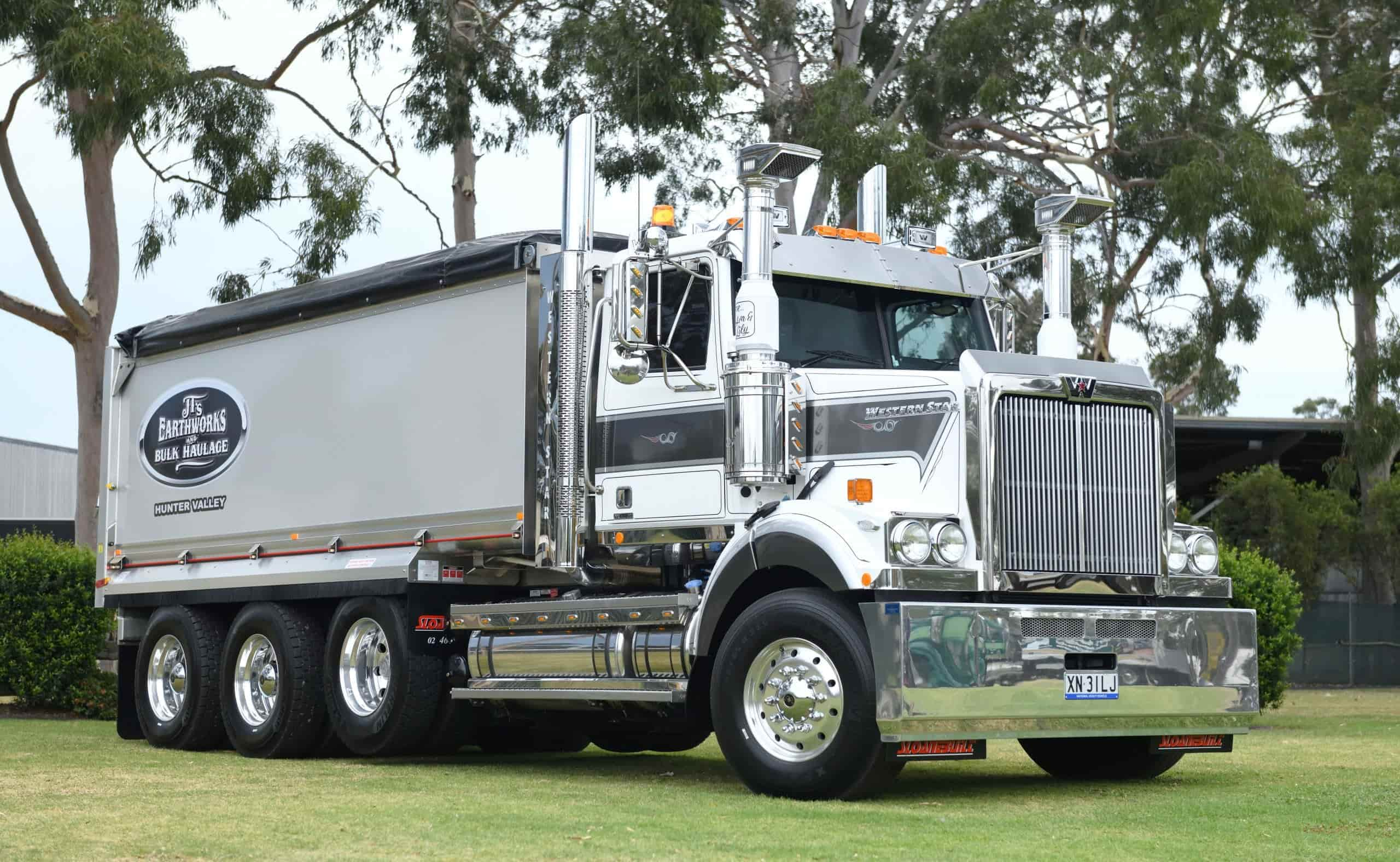 Stars Come Out to Play in Penrith
Yesterday's third annual Western Star Trucks Show n Shine held at the Museum of Fire saw a shining display of Stars out to play in Penrith.
Supported by Penske Commercial Vehicles dealers Clancy's Truck and Trailer, Dwyers Truck Centre, and Penske Power Systems Sydney, the stellar display was judged across several categories with 'Truck of the Show' awarded to JT's Earthworks and Bulk Haulage's 4800 tipper truck sporting a liftable lazy axle.
With plenty of entertainment for all, Shell V-Power Racing Team Supercar drivers Fabian Coulthard and Scott McLaughlin were favorites among attendees who also enjoyed dodgem cars, a super slide, food trucks, Hype band, and lots more.
"It was a beautiful day in Penrith for the third installment of our Show n Shine event," said Dale Christensen, national sales manager – Western Star Trucks, Penske Commercial Vehicles.
"An absolute success, we had a fantastic turnout of trucks across all categories – from heritage White trucks, to tippers, to fleets, the full gamut of Stars was represented.
"It's always a difficult decision choosing the Truck of the Show but this year's JT's Earthworks entry was a clear favourite among the fans and judging panel.
"Thank you to all our passionate Western Star customers for shining up their trucks and making yesterday the huge success it was.
"Thank you also to all our major sponsor partners including Allison Transmission, Cummins, Detroit, and Meritor, and our other valued supporters who were also instrumental in the successful day that was had."
Show n Shine award winners:


Truck of the Show
JT's Earthworks and Bulk Haulage
Best Western Star under 5 years
KS Easter
Best Western Star under 10 years (5-10 years)
Hi-Tech Heavy Haulage
Best Western Star over 10 years (10 & beyond)
North Queensland Truck and Machinery Movements
Best Western Star Fleet
Hitchcocks Haulage
Best Western Star Rigid/Tipper
JT's Earthworks and Bulk Haulage
Best White Truck (heritage)
Hitchcocks Haulage