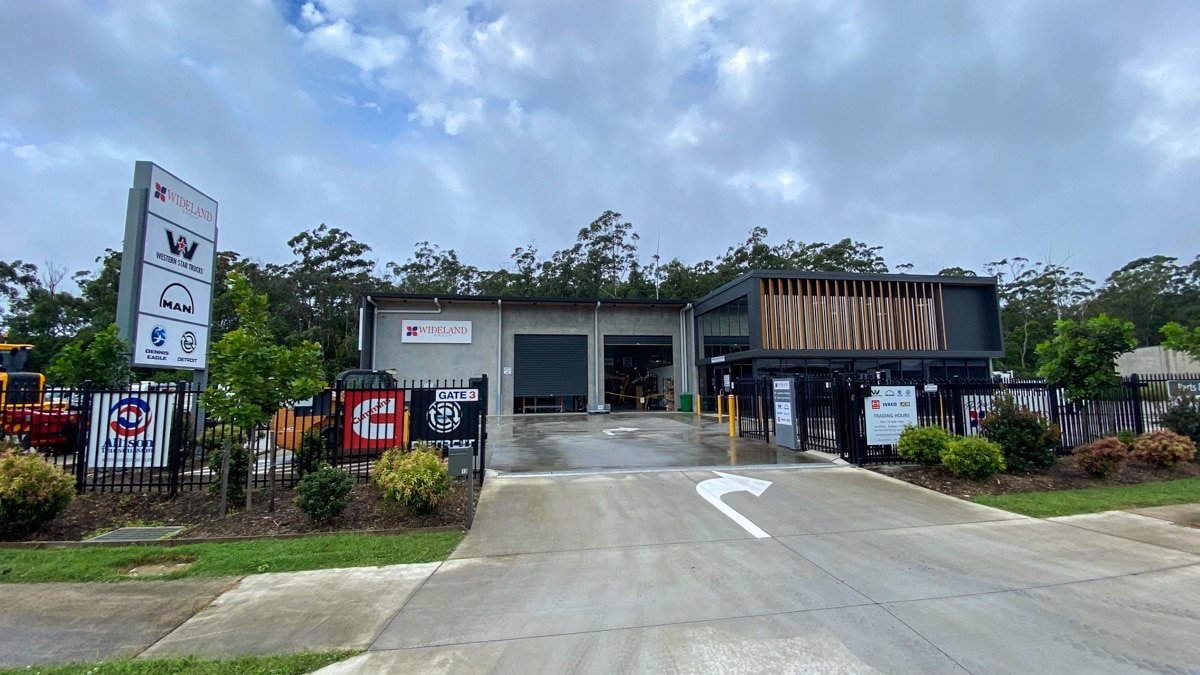 New Sunshine Coast Dealership for Western Star Trucks
Western Star Trucks dealer Wideland Group has recently opened a new location on the Sunshine Coast.
Located at 13 Kikuyu Road, Chevallum, the new dealership comprises a 1,125 m2 facility with four full-depth truck bays and two drive-through express service bays.
With improved accessibility for customers, the new facility is well situated just off the Bruce Highway on the 7,050 m2 site has a larger workshop and sales area than the previous Sunshine Coast facility and an extensive warehouse that allows for a greater stock of inventory and a parts express delivery service commencing in Q2 2022.
"The newly-opened Chevallum Industrial Park afforded us the opportunity to build a facility that has improved customer access as well as an enhanced layout to showcase our Western Star, MAN, Dennis Eagle, and Detroit products and services," said Mark Dobson, Wideland Group Fixed Operations Manager.
"By investing in an express-service platform truck hoists, an additional four-post set of fully-wireless hoists, bunded bulk oil tanks, and centralised oil distribution metered gantries, our customers will realise increased efficiencies and turnaround times. We are also now offering in-house weighing and brake test services.
"The larger facility and new equipment combined with the expansion of our sales and after sales teams also means we will attract the best talent to support our customers in the growing Sunshine Coast region."
Customers can visit the new facility at 13 Kikuyu Road Chevallum and also at the Wideland Group dealership open day scheduled for May 13th and 14th.