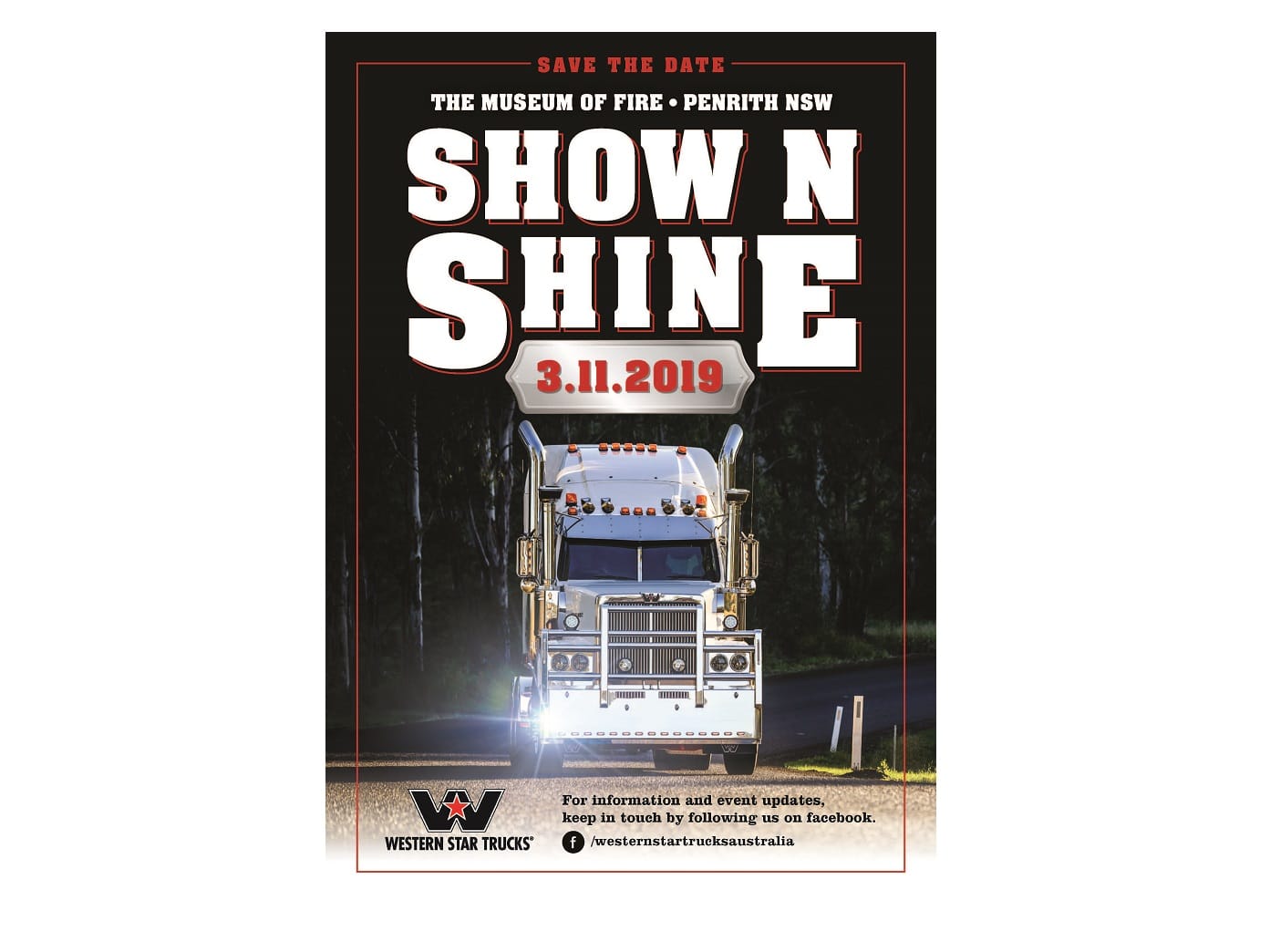 Western Star 'Show n Shine' Heads to Penrith for 2019
Penske Commercial Vehicles will be hosting the 2019 Western Star Trucks Show n Shine at the Museum of Fire in Penrith, NSW, on Sunday November 3.
The first show n shine to be held in NSW, the event is a chance for Western Star owners to polish and display their much-loved trucks, and for enthusiasts to enjoy the sights.
Last year's event held in Toowoomba saw North Queensland Truck and Machinery Movement's 'Phatcat' Western Star 4800 Truck take out truck of the show, with KS Easter's 200th truck taking home the title in 2017 at Mt Cotton Training Centre west of Brisbane.
The 2019 event will again feature a host of prizes across several categories.
"After speaking with customers and our dealer network, the decision was taken to move the show and shine to Sydney's west," said Kevin Dennis, managing director of Penske Commercial Vehicles.
"Our last two events were very successful with a great turnout of Western Star faithful and their friends and families, and we are sure that this year will be even better!
"In addition to our national customers who travelled from far and wide the last two years and will do so again, we are also looking forward to spending the day with our NSW customers who didn't make the trip north of the border the last few years."
Registrations will open shortly. To learn more about the event and for further announcements, please visit: https://www.facebook.com/WesternStarTrucksANZ/