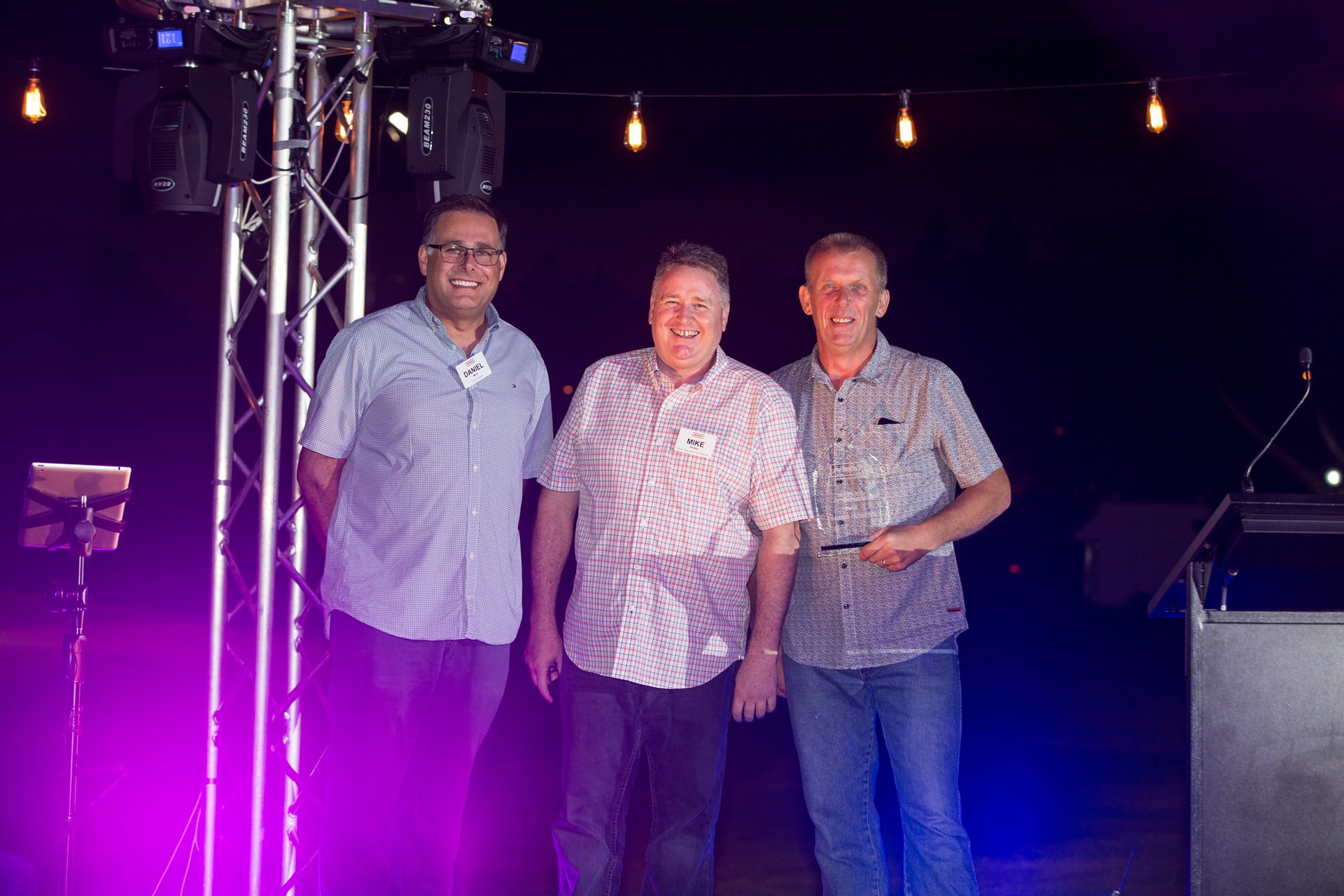 Supplier of the Year
Cummins Filtration awarded Penske Commercial Vehicles Supplier of the Year
Penske Commercial Vehicles (PCV) was delighted to present Cummins Filtration with the Supplier of the Year award in Brisbane recently.
With the Fleetguard range of filtration solutions, Cummins Filtration has been an important partner to PCV and its customers for over 20 years, providing state-of-the-art products and excellent customer service.
Held in conjunction with the PCV Parts and Service Conference at RACV's Royal Pines Resort, Queensland, PCV General Manager – Parts, Mike Hickey, presented the award.
"It's a pleasure to recognise the contribution of Cummins Filtration to our Western Star range and the importance of our relationship in delivering superior products to customers," said Mr Hickey.
Cummins Filtration National Sales Manager – South Pacific, Daniel Miric, said it was an honour to receive the accolade and be acknowledged as PCV's supplier of 2016.
"Over the last 20-odd years partnering with Penske, we have worked to refine our filtration solutions," said Mr Miric.
"We look forward to continuing our relationship with Penske and its dealer network, and building on our achievements so far."