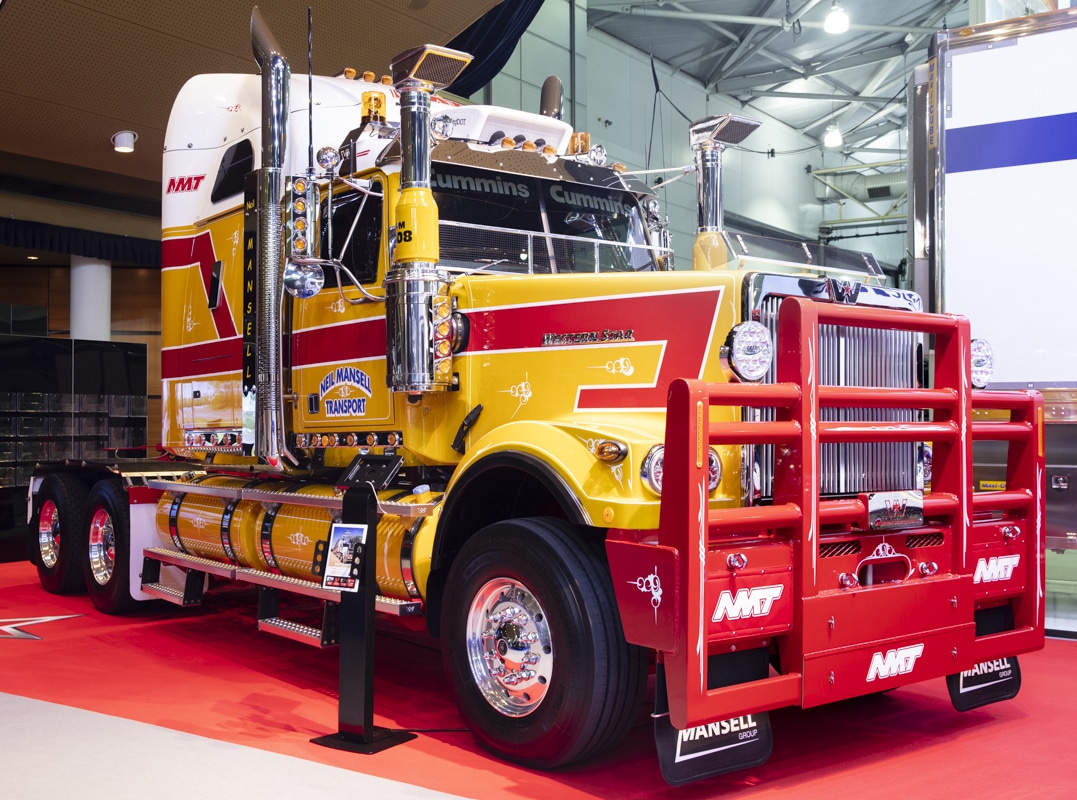 Rugged Western Star 6900 a Perfect Fit for Neil Mansell Group
Neil Mansell Group took delivery of its new Western Star 6900FXC Truck today at the Brisbane Truck Show.
The toughest of the Star stable, the 6900 excels in the most arduous of conditions and applications which is perfectly suited for the western Queensland oil fields where the unit is slated to run.
Powered by a Cummins 600 hp engine with 2,050 lb-ft of torque at 1,200 rpm, the unit was delivered complete with 54" stratosphere sleeper.
Hand-crafted like all Western Star trucks, the rugged 6×4 unit has a gross combination mass (CGM) rating of 155 tonnes.
"The most robust of the Western Star range, this 6900FXC purchased by Neil Mansell Group will be striking as it runs the roads of Queensland in the yellow and red livery," said Dale Christensen, national sales manager – Western Star Trucks, Penske Commercial Vehicles.
"Since 1985, Neil Mansell Group has taken delivery of over 80 Western Stars which comprises around a quarter of its fleet, and we look forward to continuing this long-standing relationship."
Neil Mansell, founder of Neil Mansell Group, said the cabin comforts of the 6900 were instrumental in the decision making process.
"I love the look of the 6900, which will be used in a triple road train configuration over long distances, and I'm sure our drivers will really enjoy the roomy, big, wide cab," said Mr Mansell.
"I've been a Western Star enthusiast for a long time. In addition to great trucks, we also receive great support.
"Errol Weber and the local dealer team at Penske Power Systems Brisbane have been fantastic, as has the team at Penske Commercial Vehicles."