Western Star 4700 SB Truck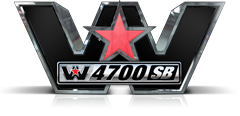 You ask, we deliver. The same rules apply for the Western Star 4700SB.
Designed and built specifically to meet the demanding needs of vocational applications and today's tightening budgets. And we did it with input from you – the people who actually do the jobs. Thanks to you, the 4700SB has become the king of the agitators. However the king's talents don't stop there, the 4700SB covers many other applications also. The sloped bonnet and set-back front axle offer excellent visibility and manoeuvrability for better access and movement within tight spaces. The tough, reliable and rugged 4700SB. Let's get serious.
Features
Explore the 4700 SB and see what it's made of

Explore all Models
Models
Explore our range of Western Star Trucks