Heavy Duty Truck Engines
Our trucks are powered by superior engine solutions from leading manufacturers, Cummins and Detroit, and have been custom fit to Western Star trucks to ensure you get maximum power and reliability. Whether you're hauling fuel, livestock, or freight, our selection of well-proven and powerful Detroit and Cummins truck engines are the driving force behind your Western Star.
Proven, reliable, and efficient are just a few words we would use to describe the behind our rugged Western Star trucks.
Detroit Truck Engines
Detroit diesel engines have a proven track record of offering reliability and performance. Available in a wide variety of horsepower and torque configurations, Detroit diesel truck engines have been powering Western Star trucks since the first Western Star 4864 prime mover rolled off the factory floor in 1983. We offer the following truck engines from Detroit.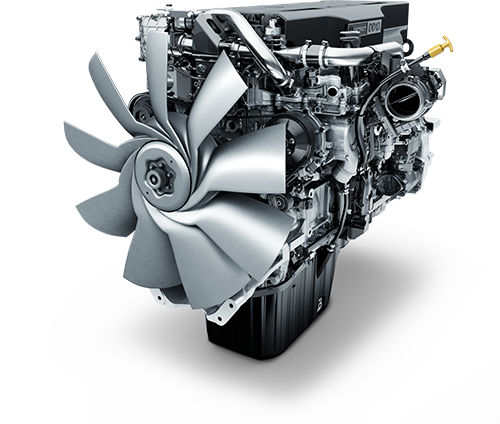 With a 6-cylinder inline configuration and up to 470 hp, the DD13 is a 1,150kg beast that can offer 1650 pounds of torque. Delivering smooth and reliable power, this truck engine increases your uptime, reduces maintenance intervals, and lowers your overall cost of ownership.
The DD13 excels when it comes to intrastate local distribution and vocational applications. It's no wonder the Western Star 4800 truck and Western Star 5800 SS truck are both fitted with this engine.
Detroit's DD15 is the benchmark in reliability and performance. Boasting an industry-best warranty package and a design that is built on Detroit's well-proven track record in the manufacture of heavy-duty diesel engines.
With a no-cost extended warranty, fuel economy you can rely on, and the absence of a midlife change out, the DD15 yields a low total cost of ownership saving you money and keeping your truck on the road.
The six-cylinder inline DD15 delivers up to 560 hp and 1,850 lb-ft making it a supremely powerful solution.
The DD15 is a big engine for a big truck and is available in our Western Star 4800, Western Star 4900 and Western Star 5800 truck models. 
Cummins Truck Engines
Another undisputed leader when it comes to heavy-duty truck engines, Cummins continuously modifies, upgrades, and improves components of their engines to deliver some of the highest levels of performance and efficiency in the industry.
Built on a proud history of innovation and commitment to quality, Cummins engines are made to address the challenges of the future, just like the Western Star trucks they're fitted in. We offer the following Cummins diesel truck engines fitted to our Western Star Trucks.

The Cummins ISB6.7 is the third and current generation of the Cummins B series engines and the largest six straight engine ever produced for lighter duty trucks. Turbocharged, this truck engine offers plenty of grunt with up to 325 horsepower and 750 pounds of torque. 
Don't let the power deceive you however, the ISB6.7 is one of the cleanest truck engines on the market.
Just like the Western Star 2800 truck it is fitted to, the latest Cummins B Series engine delivers exceptional performance while maintaining a low cost of operation and maximum uptime.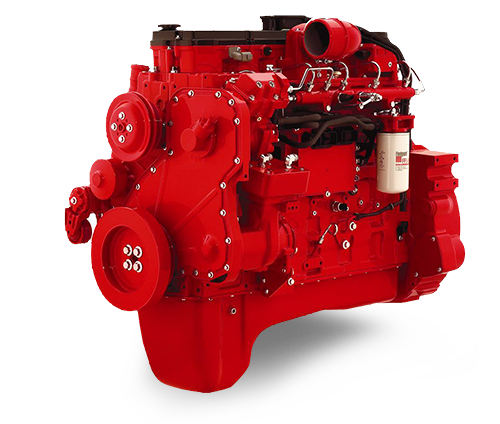 The Cummins Euro 5 truck engine is a game changer for the 8.9 litre mid-range engine market. It is significantly lighter than many of its competitors at 706kg, but can be upgraded from 280hp to 400hp and 770 lbs of torque to 1,255lbs of torque without hardware changes thanks to clever electronics. 
With selective catalytic reduction technology, the ISLe5 truck engine  can be optimised for better fuel economy while still being compliant with both Euro 5 and ADR80/03 emissions regulations. 
The Cummins ISL Engine enables our Western Star 4700 Truck to be tough, reliable, and talented all the while being at the forefront of emissions compliance and power specs.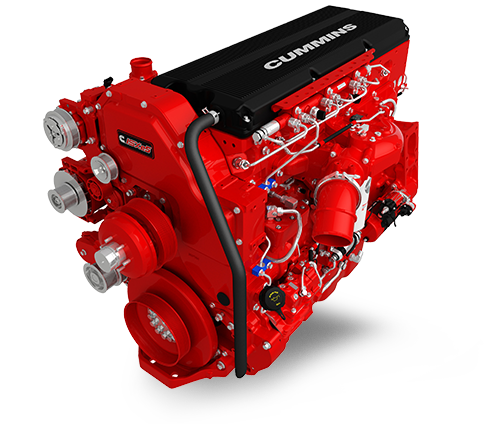 For almost two decades the Cummins X-series engines have continually raised the bar for what a big bore, 15-litre diesel engine can do in terms of performance  and efficiency; the latest generation is no exception.
With the incorporation of a new rail fuel system, a wastegate turbocharger and a single overhead camshaft, the Cummins X15 engine can put out up to 600 horsepower and 2050lbs of torque. 
This heavy duty truck engine is as clever as it is powerful, with the selective catalytic reduction exhaust aftertreatment technology making it Euro 5 emissions compliant. You will find the Cummins X15e5 engine fitted to our Western Star 4800, Western Star 4900 and Western Star 6900 trucks.