The Detroit DD13 was introduced together with the DD15 to the Australian and New Zealand market in 2010.
Its fuel-efficient design delivers bottom-line benefits and makes the most of every litre. The DD13 uses the same latest technology like the DD15 which reduces the maintenance intervals to the longest in its class.
Designed specifically for intrastate local distribution and vocational applications, the DD13 delivers a smooth, quite ride and improved fuel economy. The engine uses a 6-cylinder inline setup and delivers 450 HP for your heavy duty on-highway application.
Features
Explore the DD13 and see what it's made of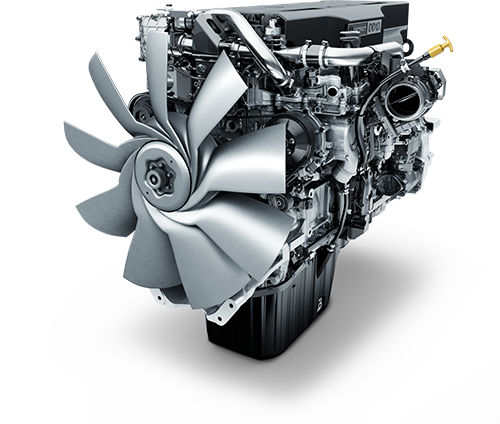 | | |
| --- | --- |
| DD13 Specifications | |
| Configuration | Inline 6 Cylinder |
| Displacement | 781 cu. in. (12.8 L) |
| Compression Ratio | 17.3:1 |
| Bore | 5.20 in. (132 mm) |
| Stroke | 6.15 in. (156 mm) |
| Weight (Dry) | 2540 lb. (1152 kg) |
| Electronics | DDEC |
| Oil Capacity | 40 qt. (38 L) |
| Horsepower Range | 350-470 |
| Torque Range | 1250-1650 lb-ft |
Availability
The DD13 is fitted to
Explore all Engines
Engines
Explore our range of Engines
Cummins ISL Euro 5

Explore Engine

Cummins ISB6.7

Explore Engine

Cummins X15 Euro 5

Explore Engine