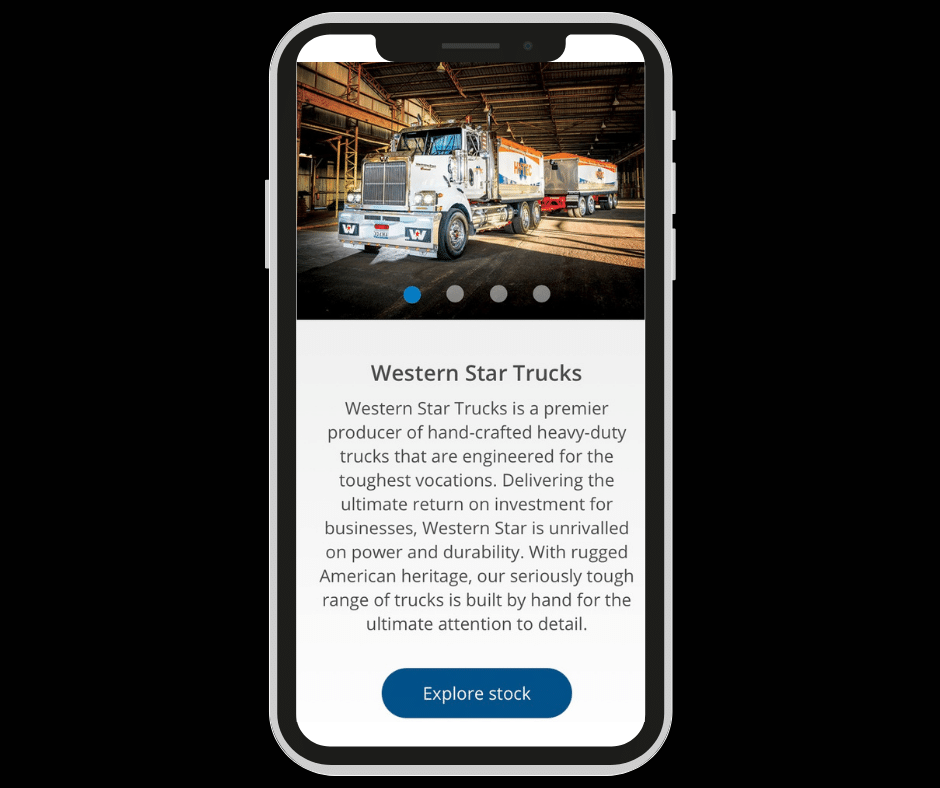 New Western Star Truck Marketplace Launched
In a first for the trucking industry, Penske Australia has launched a brand new permanent online truck marketplace for Western Star Trucks at https://penske.scms.carsalesnetwork.com.au.
Customers can now easily navigate through all MAN and Western Star new and used truck purchasing opportunities throughout the Penske-owned and independent dealer network, in one place.
With easy-to-use filters, trucks meeting customers' requirements can be simply identified with queries directed quickly to dealers to fulfil with customers.
"In partnering with trucksales.com.au, the premier national truck sales network, we set out to build a truck marketplace that would rival any online marketplace," said Kim Ruddock, general manager of marketing, Penske Australia.
"For years the automotive industry has utilised centralised online marketplaces that deliver superior user experiences and ideal outcomes for customers and dealers. And that was our goal – to give customers a centralised marketplace while facilitating a single online presence where our dealer network could display their stock.
"With trucksales.com.au attracting a unique audience of over 200,000 per month, we look forward to our on-highway and all-wheel drive solutions being readily available to customers right at the exact place they are already visiting."
The team at trucksales.com.au saw a unique opportunity to work with marketing and sales teams at Penske Australia.
"We're proud to be partnering with iconic leading supplier, Penske Australia, to showcase some of the world's finest heavy-duty trucks in MAN Truck & Bus and Western Star Trucks in the newly created online hub," said Carsales general manager – sales & development – CIL, Craig Fraser.
"The consumer and business friendly truck marketplace will deliver great exposure and additional value for Penske Australia and its dealers, and we look forward to seeing this come to life.
"This partnership speaks volumes for the reach and reputation of Trucksales in the Australian truck market," Fraser concluded.
Customers can visit the MAN and Western Star marketplace at: https://penske.scms.carsalesnetwork.com.au.