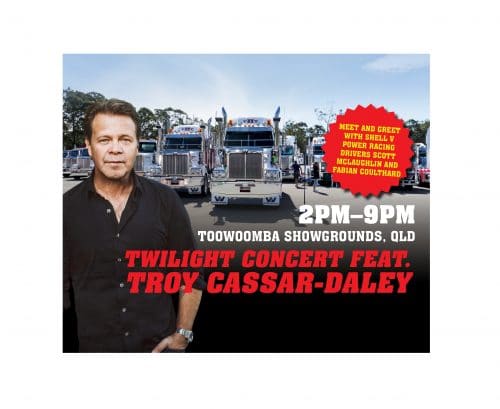 Troy Cassar-Daley to Perform at Western Star Show n Shine!
Award-winning country musician, Troy Cassar-Daley, will perform at the Western Star Trucks Show n Shine that will be held at the Toowoomba Showgrounds on November 17.
With a career spanning over three decades, the Australian stalwart will perform tracks off his soon-to-be-released album, 'Greatest Hits'.
The Show n Shine event will commence at 2pm with Cassar-Daley performing a twilight set for attendees.
Earlier in the day, attendees will be able to meet DJR Team Penske Supercar drivers, Scott McLaughlin and Fabian Coulthard.
National radio station, Kix Country, will also broadcast live from the event. Additionally, food and beverage vendors will be on site, as well as entertainment for children.
Western Star enthusiasts can register their trucks for the event by visiting https://westernstar.com.au/show-n-shine or contacting their local dealer.
"Last year's Show n Shine was a great success and this year we want to make it even bigger," said Kim Ruddock, general manager of marketing, Penske Transportation Group International.
"Our events always focus on our audience and their experience, and with the addition of Troy Cassar-Daley, we are sure customers and their families and friends will have a fabulous day.
"This year our charity partner is Rural Aid which provides assistance to relieve the resulting poverty, illness, and distress of people impacted by natural disasters.
"Attendees will be asked to make a voluntary donation upon entry to the event, with the proceeds from entry on the day going to Rural Aid."